The ankle is the most common site of sprains in the human body. An ankle sprain can occur when you least expect it. It is most likely to occur after a sudden, unnatural twisting of the foot which results in a ligament tear. An injury like this affects every aspect of your daily life, most notably your ability to walk and drive.
The symptoms of an ankle sprain vary depending on the severity. Tenderness, bruising, swelling and stiffness are common. Walking can be painful.
Athletes tend to suffer from ankle sprains, owing to the sudden, explosive and rotational nature of most sports. This requires a prolonged course of physical therapy and strengthening before the athlete can return to competitive sports.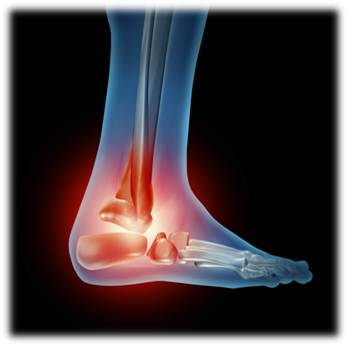 Unfortunately, once an ankle has been sprained, it is at a much higher risk of re-injury.
Soccer players, basketball players, tennis stars, marathon runners, and other athletes can get caught up in the cycle of injury and recurring sprains. The good news is that physical therapy can play a preventive role. With the right program of balance and strengthening exercises, the risk of injury can be minimized.