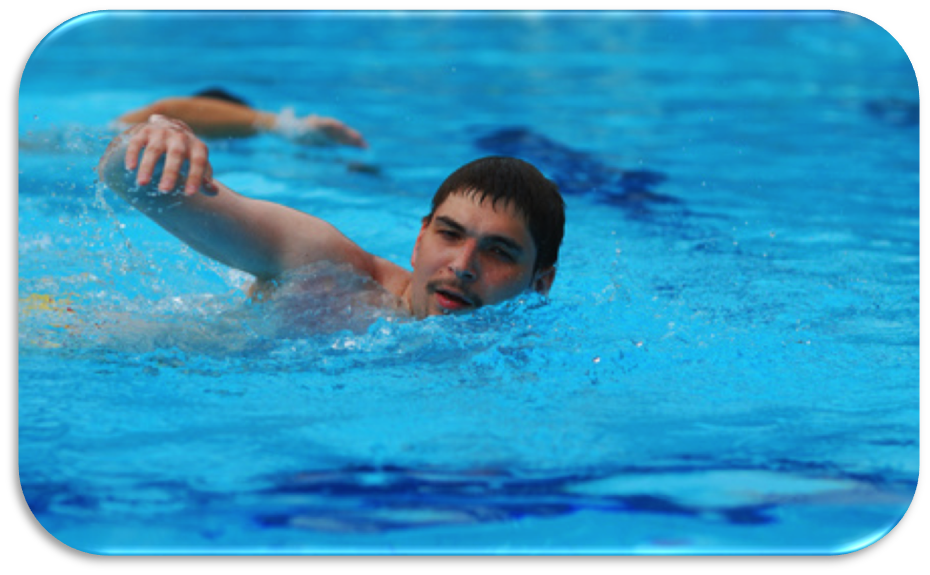 Swimming can be considered as a form of relaxation, an exercise, or even a competitive sport. Most health professionals consider swimming to be an excellent cardiovascular exercise to strengthen the heart. Some people learn to swim by taking lessons, while others simply teach themselves by practicing and "catching on" to the idea and technique. Whatever your purpose, swimming is a great way to have fun.
As strange as it sounds, excessive swimming (or overuse of your shoulder) can cause shoulder pain.
Since swimming requires repetitive motion, it can cause excessive strain on the muscles and ligaments that support the shoulder. A swimmer's shoulder, or rotator cuff tendonitis, is a repetitive stress injury wherein tendons in the shoulder have been damaged. This form of tendonitis is often referred to as "swimmer's shoulder" because it often affects swimmers. The body mechanics of the freestyle stroke of a swimmer can cause inflammation of the shoulder tendons during the pull through and recovery phases of the stroke.
Up to 65% of competitive swimmers experience a problem with their shoulder, especially when they swim as much as 6 to 8 miles per day or more. A high incidence of overuse syndromes and biomechanical abnormalities are not uncommon, given the fact that the shoulder is a complex and extremely mobile joint.