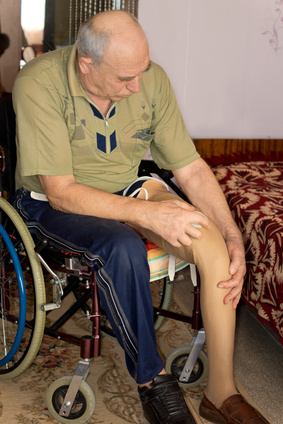 The ability to sit, stand and walk comes naturally to adults. The movement of the leg during normal gait involves a complex sequence of events involving the hip, knee and ankle joints.
In the case of an accident or disease, the use of an artificial limb or 'prosthesis' may be required. This is a major adjustment for the human body. Physical therapy is critical during this life changing transition. The patient is taught to use, manage and care for the residual limb, and treat it like an extension of the body. The use of such devices in children requires careful attention and the services of specialized pediatric physical therapists. Young patients are typically more amenable to robotics and similar advancements, but skilled care to ensure proper development of the spine while maintaining balance is critical.
Therapists teach patients to perform everyday tasks that others take for granted, from bathing and cooking to transferring in and out of bed. Therapists provide guidance on environmental adaptations that make mobility easier, while reducing injuries and the risk of falling.