Physical Therapy News Letter October 07, 2013
Did you Know? October is National Physical Therapy Month
Patients and physicians all over the world embrace the benefits of physical therapy and it's impact on quality of life for musculoskeletal impairments. Physical therapists can help with diagnosis, prevention and treatment of disorders related to bones, joints and muscles. Reduction in pain, improvement in mobility, increased confidence and enhanced mood are a few examples of the benefits of physical therapy.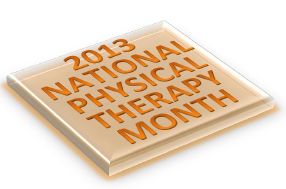 Did you know that October is called 'National Physical Therapy month', according to the American Physical Therapy Association?
Why celebrate physical therapy?
Every individual deserves to live a happy, healthy and pain-free life. Unfortunately, injury or illness can impact activities of daily living. Simple tasks like bathing, dressing, sitting and standing can sometimes cause pain. This is where physical therapy helps. Physical therapists can help any individual achieve functional independence and live a healthy lifestyle.
We Are Never Too Busy For Your Referrals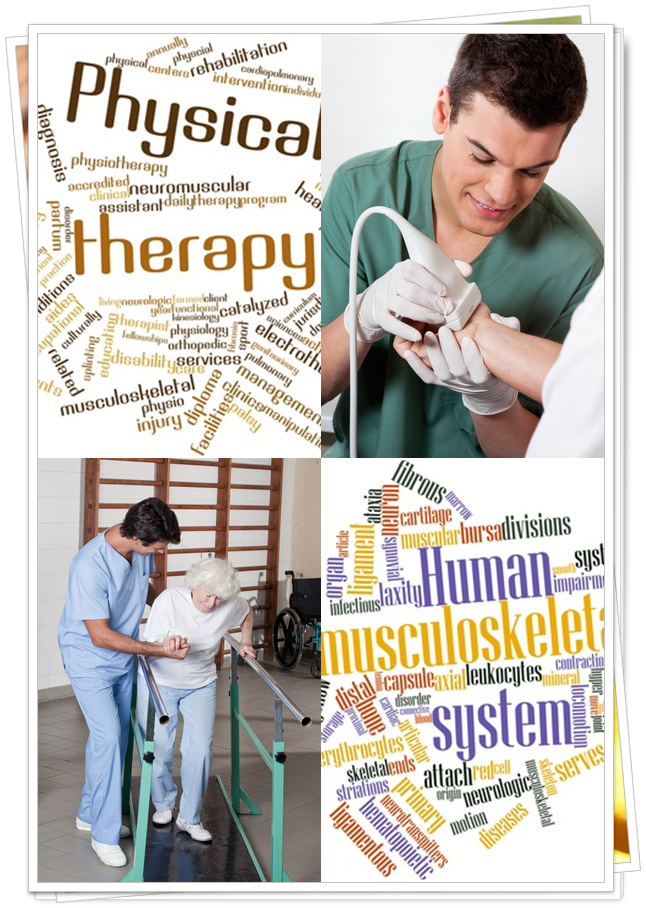 Physical therapists train for several years to understand human anatomy and physiology. The therapist can determine how your bones, joints, muscles and nerves work together to control movement and enable day-to-day activities. This insight allows the therapist to help restore or improve muscle strength, joint mobility and balance allowing individuals to live happy, productive lives.
Using a variety of procedures and modalities, expect the physical therapist to help with recovery from injury, relief of pain and restoration of functional movement.
Manual therapy, therapeutic exercise, aquatic therapy, ultrasound therapy, electrical stimulation and massage therapy are a few examples of the treatment options in the arsenal of your physical therapist.
Another major benefit of physical therapy is rehabilitation of patients over 65. As they get older, patients are more prone to osteoporosis and fractures. Any injury at this age can result in joint and muscle stiffness, along with a host of other complications. Expect the physical therapist to provide an exercise program (and walking aids, if needed) to enable the patient to regain functional independence.
Let Us Help You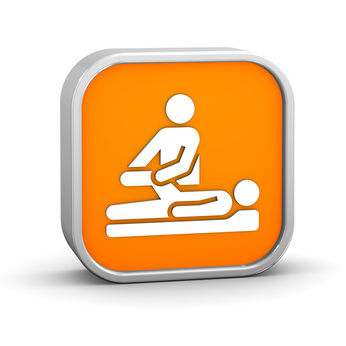 If you have been thinking about scheduling an appointment, now is the right time. We'll make sure to accommodate you as quickly as possible and help you regain a pain-free, healthy lifestyle.
There is a lot that you may not know about the benefits of physical therapy. Give us a chance to show you what we can do to improve your health.
Join us in our celebration, and let us help you. We are your physical therapists and we want to make this month about you, not us. We look forward to working with you.