Bringing out the Child in You...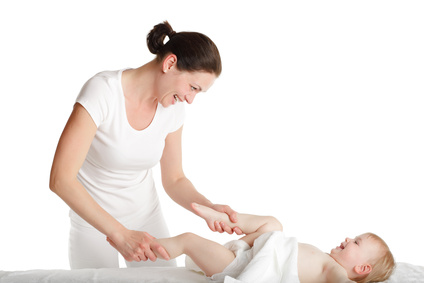 Children undergo a number of ailments and injuries during their developmental years, some minor, while others can significantly impact the quality of their daily lives. These can include genetic, neurological (such as cerebral palsy) and orthopedic disorders.
Physical therapists are trained to diagnose a variety of developmental problems in children. They work closely with other healthcare professionals (like pediatricians) to design effective treatment plans that provide holistic approaches to many of the challenges faced by children during their developmental years. They treat and manage a number of disorders involving bone (skeletal), muscle (muscular) and nerves (neurological), as well as such conditions as muscles spasticity, spina bifida and torticollis in infants, toddlers and children.
What sort of therapy does a physical therapist offer?
The primary focus of the physical therapist is to help enhance the rehabilitation process, restore health and normal functioning. The therapist may utilize several different devices to improve joint mobility, spinal support devices and a variety of exercises that will increase muscle strength, improve posture and enhance overall health. On occasion, more specialized treatment therapies such as ultrasound treatment and botulinum toxin injections will be offered.